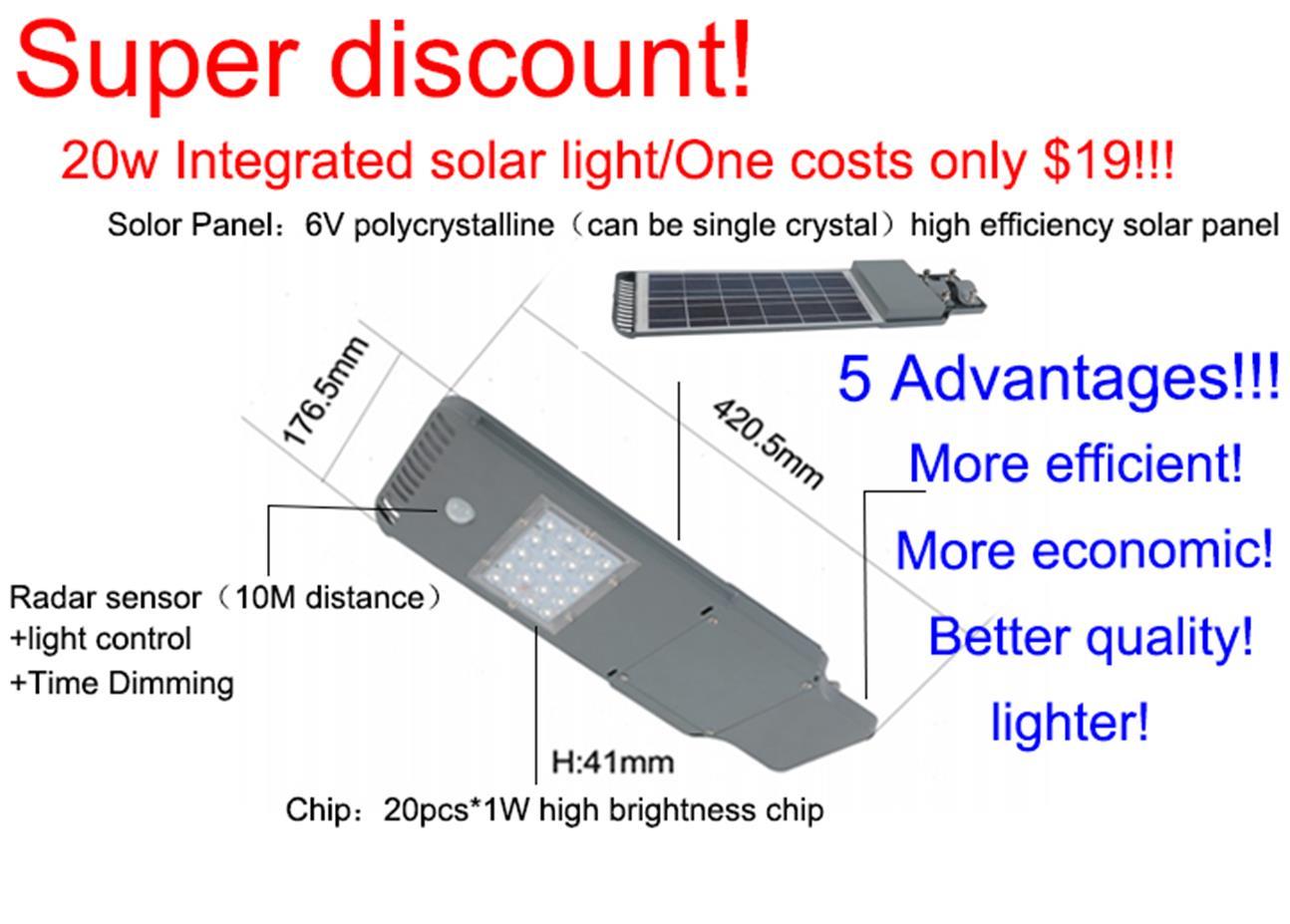 It is our good and cheap product and an economical solar integration street lamp.This product has Radar sensor(10m distance/light control/time dimming),not heavy,only 1.2kg/one!cost 19 dollars/one 20w.It is a very economical product.
This product is sold all over the world, such as: France, Germany, Britain, Russia, Egypt, South Africa, India, Malaysia, Australia and so on.It is popular product.Our company is committed to producing and selling high quality and affordable products.
I think you need it!If You see the product,you will like it.
We will get you a fast free quote and schedule your job on the day and time that works best for you.