Hong Kong lighting exhibition
Welcome to our Hong Kong lighting show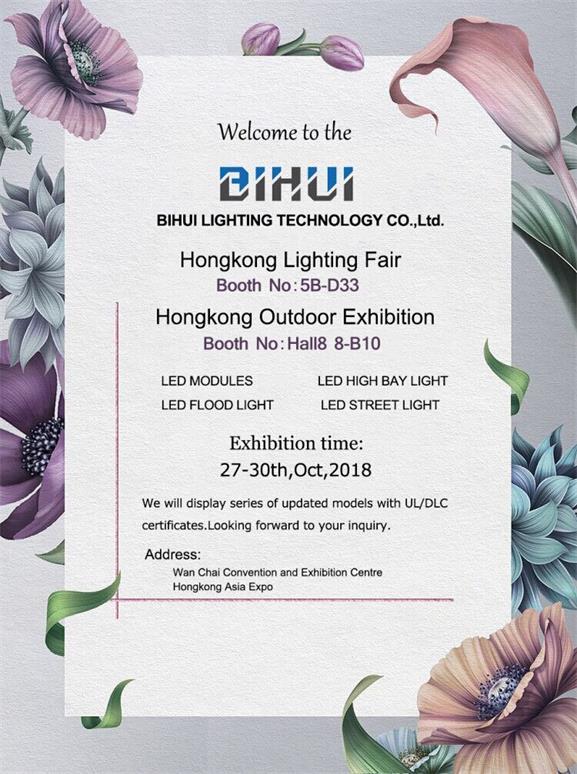 Hello everyone,this is Jack.
Welcome to the BIHUI Lighting technology co.,Ltd.
Our Exhibition time:27-30th,Oct,2018.
Address:Wan Chai Convention and Exhibition Centre Hongkong Asia Expo.
Mainly display products:LED MOUDEL,LED HIGH BAY LIGHT,LED STREET LIGHT AND LED FLOOD LIGHT.
We will display a series of updated modules with UL/DLC certificates.
We have two places to show our LED lights,one is Hongkong Lighting Fair,Booth No:5B-D33. The other one
is Hongkong Out door Exhibition,Booth No:Hall8 8-B10.
We will get you a fast free quote and schedule your job on the day and time that works best for you.